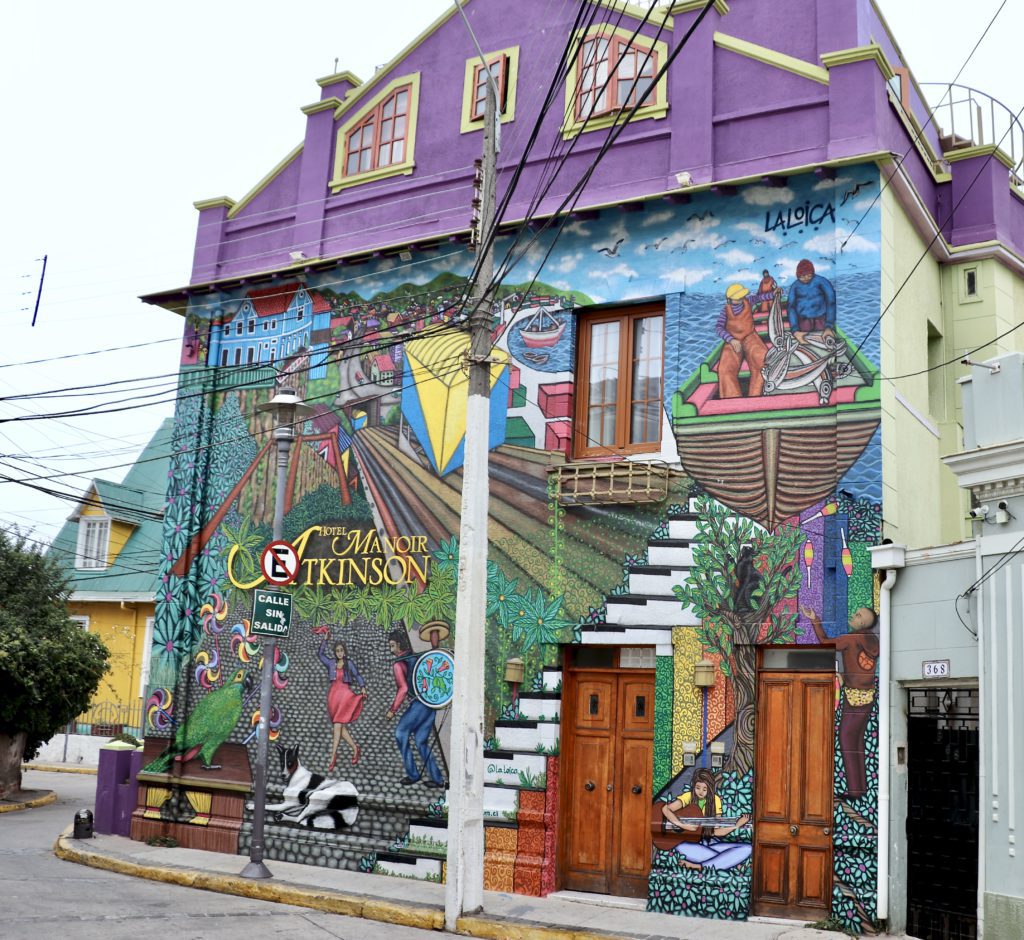 POSTCARDS FROM JESSICA
To: Those Looking To Ski And Surf In The Same Day!
From: The Colorful Streets Of Santiago Chile
Dear Friends,
Pack Your Bags: 
Packing your bags for this country is going to be fun challenge since you will have to be prepared for many climate changes. Chile is a destination of many dramatic landscapes that range from the stark Atacama Desert, to the cold ice fields of the Patagonia, then south to fertile valleys, and finally to unspoiled coastal beaches. Fun fact: Did you know Chile is a country with only a width of just 110 miles?!
Chile is a vibrant melting pot of cultures starting with the urban dwellers of Santiago, to the to the winemakers of Colchagua Valley, south to the indigenous Mapuche people of the Lake District and onward to the rugged huaso countrymen of Patagonia.
There is so much to do in Chile I assure you'll never get bored of adventure. You can hike the Andes, kayak and fly fish in the lake district, horseback ride with the gauchos in Patagonia, or sip Malbec at your favorite vineyard. This is one country you must not miss! 
Your Road Map:
There is so much to say about Chile that's it going to take more than just this postcard! But today I'm coming to give you a compass on how to see as much of this country as you can no matter your length of stay. And the best way to do that is to break this country down into areas of interest. 
Santiago: This is where my journey started. This city not as popular or famous as Rio or Buenos Aries, but it is a great airport to fly into and begin your Chilean adventure. I recommend the Ritz Carlton hotel or the Singular Hotel, which is within walking distance to the bohemian quarter Bellavista.
Colchagua Valley: Since the sightseeing is limited in the city of Santiago, I have clients spend no more than a day there and then head out to the beautiful vineyards of this valley. Because of my love for wine, it made sense to stay at the Casa Real estate within the Santa Rita winery. The accommodations are classic vintage with modern updates and the grounds are stunning. The best part? The winery is within walking distance, so no restrictions on your consumption! 
Here the use of a private tour guide is essential if you are looking to visit most of the high-end vineyards. The private travel partners I use for myself and clients are able to access some of the hard-to-get-in wineries. Also, treat yourself and request the premium tastings. You won't regret it! Don't miss: Viu Manent or Close de Apalta.   
Valparaiso: This coastal city is filled with culture and "instagrammable" streets. I doubt you'll see any of Banksy's art on the walls (hey you never know!) but you'll definitely be amazed by the continuous colorful graffiti murals that can easily be labeled as "art." Picture this: An outdoor museum (sans admission fees) on every wall…on every street. Wow!
Southern Chile: Stretching from the center of South America right to its base, Chile is home to various terrains and numerous activities. Your first encounter is the Atacama Desert, which is amazingly the oldest and driest in the world. 
From there your southern trek will have you in the Lake District that opens up a world of beauty with romantic lakes, distant snow-capped volcanic mountaintops that loom over the idyllic lakeside villages of Pucon and Puerto Varas. Hiking and boating are a must here! 
The further south you go the more primitive and colder the landscape splinters in the Chilean fjords. You'll want to visit the mountainous Torres del Paine National Park with breath-taking views and plenty of outdoor activities. It's a short walk to the Big Falls or Grey Lake beach to catch the icebergs calving from the glaciers. Last stop is Tierra del Fuego the archipelago at South America's southern tip. 
Wheels Down: 
I could write an entire book featuring Chile's best places to visit, but alas this column has some character limits! Safe to say though that if you hit up the places I have mentioned, you will be sure to experience most of what this incredible country has to offer! Simply put, no other country can compete when it comes to the epic diversity of landscapes and adventures that Chile has to offer. I don't know about you, but I hear a Pisco sour calling my name!
Wishing You Safe Travels,
Jessica