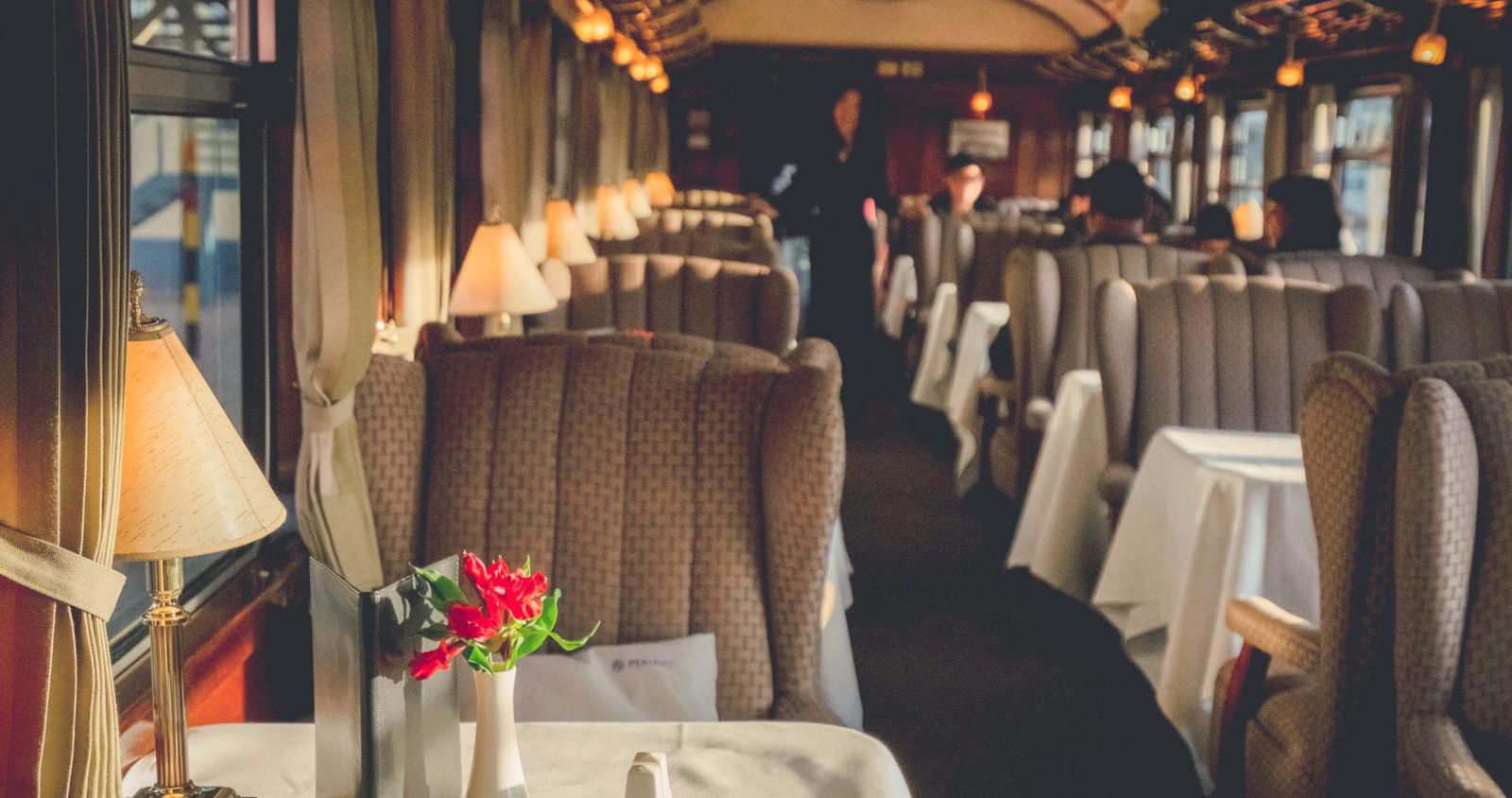 POSTCARDS FROM JESSICA
To: Anyone Ready To Climb Aboard
From: Wherever The Rails Begin
Dear Friends,
Pack Your Bags: 
I've always enjoyed traveling by railroad. Whether it's traveling to Tampa on Amtrak or riding the Rovos Railroad in South Africa, there is something deep inside of me that finds it both adventurous and satisfying. If I had to guess my affinity for trains, I would bet it stemmed from my Dad's prize possession ⎯ his old Lionel train set! 
Some believe that train travel is anything but luxurious, but they are so wrong. Yes, you can utilize Rail Europe to get from A to Z but if you're really interested in seeing the countryside while eating an elegant dinner, then sleeping comfortably in your well-appointed cabin, there is no better way than by luxury train travel. 
Traveling by train nowadays can still recall the imagery you might have seen on old movies like Murder on the Orient Express. Keeping in character, you'll find cabins with wood paneled walls, queen size beds, full bathrooms with showers, and even a personal butler.  
Climbing aboard and being welcomed with a glass of champagne is only the beginning. Trust me, from the moment you leave the platform and hear the first whistle as the wheels begin to turn, you'll experience an adventure that will be forever imprinted as one of your best vacations ever. 
Your Rail Map:
There are so many options to travel by rail all over the world. One of my favorite travel partners are the Belmond train experiences. Belmond's portfolio of hotels and train adventures are some of the most luxurious in the world. 
For travel in Europe you can't miss the experience aboard the Venice Simplon-Orient Express. It's quite simply the most storied set of carriages taking you from London to Venice and other destinations in between. Or imagine a magical Alpine journey past soaring mountain peaks, dramatic heart catching ravines, and quaint villages aboard the Excellence Class on the Glacier Express through the Swiss Alps.
Or, if your compass points in the direction of South America you could board the Hiram Bingham train from Cusco to Machu Picchu. Settle in for the night at the Belmond Sanctuary Lodge right at the door's entrance to this ancient Inca site. 
If Southeast Asia is on your map then the Belmond Eastern & Oriental Express can traverse you through the heart of this region as you travel from Bangkok to Singapore. There's a certain magic to this voyage that combines adventure with total relaxation. Sit back and raise a toast from the elegant dining car as you meander past lush jungles, ancient temples and quaint villages. 
If you're planning to travel to South Africa for that long-awaited safari vacation, I highly recommend an unforgettable train adventure on the famed Rovos Railroad. There are several bespoke train journeys lasting a couple of days or more to those lasting two weeks traveling from Cape Town to the magnificent Victoria Falls. Step aboard the vintage wood-paneled coaches and sit back as some of the most varied scenery imaginable unfolds beyond your cabin windows. Once aboard, you'll experience the best service, the finest selection of South African wines, gourmet cuisine, and interesting excursions. You can even play a round of golf at some the best courses in this country. 
Wheels Down: 
I've only mentioned a few of the greatest train adventures you could enjoy. But the destinations are endless for this mode of transportation. If you are eccentric in your travel desires, the rails can take you to places like Siberia, Mongolia, China, Croatia, or even India.
Any one of these train experiences will have you reminiscing back to a simpler, more elegant era encompassing the timeless grace and high romance of train exploration. So, here's your chance to step out of the movie set and step aboard a luxury train that will have your wheels turning with memories for a lifetime. 
Wishing You Safe Travels,
Jessica